Clients
Serving More Than One Million Clients
Since 1977, Segway has met the telecom needs of more than one million clients in the U.S. and Canada—including Fortune 500 companies. Even some telephone companies outsource their subscribers' hosted services to us.
Here is a partial list: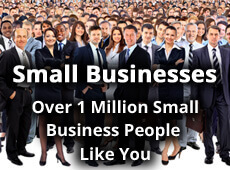 Allstate Insurance
American Express
Amnesty International
Associated Press
Attorney's Title Insurance
Bisou Bisou
Cal State University-Assoc. Students
California School Employees Association
Call America
Cap Cities/ABC
Cbeyond Communications
Celtic Life Insurance Co.
Century 21 Real Estate
Ceridian Tax Services
Chicago Reader
Cities of:
Kansas City
Minneapolis
Pasadena
Reno
San Francisco
Communications Workers of America
County of San Francisco
Dallas Museum of Art
Dateline NBC
Domestic Violence Resource Center
Easter Seals
Ebay
El Torito Restaurants
Federal Express
Front Range Community College
GMAC Commercial Finance
Great Expectations
Head Start
Hennepin County Adult Corrections Facility
Herbalife
Hollywood Palladium
Hotel Temple Square
Humane Society of Utah
Illionis National Bank
InfoInteractive
Intermedia Communications
International Game Technology
ITT Industries
John Robert Powers
Kaiser-Permanente
Kemper Corporation
Jefferson General Hospital
Kent State University
L.A. Weekly
Laff Trax Comedy Club
League of Women Voters
Lennar Corporation
Levi Strauss Co.
Lone Star Country Club
Loyola Marymount University
Mailboxes, Etc.
Marriott International
McDonalds
McGraw Hill
MCI
Motors Insurance
Mutual Protection Trust
National Organization for Woman
National Academy of Recording Arts & Sciences
National Association of Women Business Owners
National Data Corp.
Navy League of the United States
New York University
Norrell Corporation
One Point Communications
Orkin Pest Control
PageNet
Parlex a Johnson Electric Company
Penn Medicine – University of Pennsylvania Health System
Pet Care Corporation
Plano Police Association
Raytheon Appliances
Ryder Corp-Aviall Division
SAIC
Shell Oil Co.
Skillpath Seminars
Sony Music
States of:
California
New Jersey, Div of Civil Rights
Oregon
Tennessee
Stonewall Bar Association of Georgia
Subway Restaurants
Sun Microsystems
Symantec Corporation
The Lending Tree
Transworld System, Inc.
U-Haul
U.S.-China Cultural Exchange Center, New York
U.S. Congressional Budget Office
U.S. Department of Justice
Verizon
Weight Watchers
Wells Fargo Bank
Westwood One
Winstar Communications
trademarks and service marks on this page are the sole property of their respective owners.